FAQ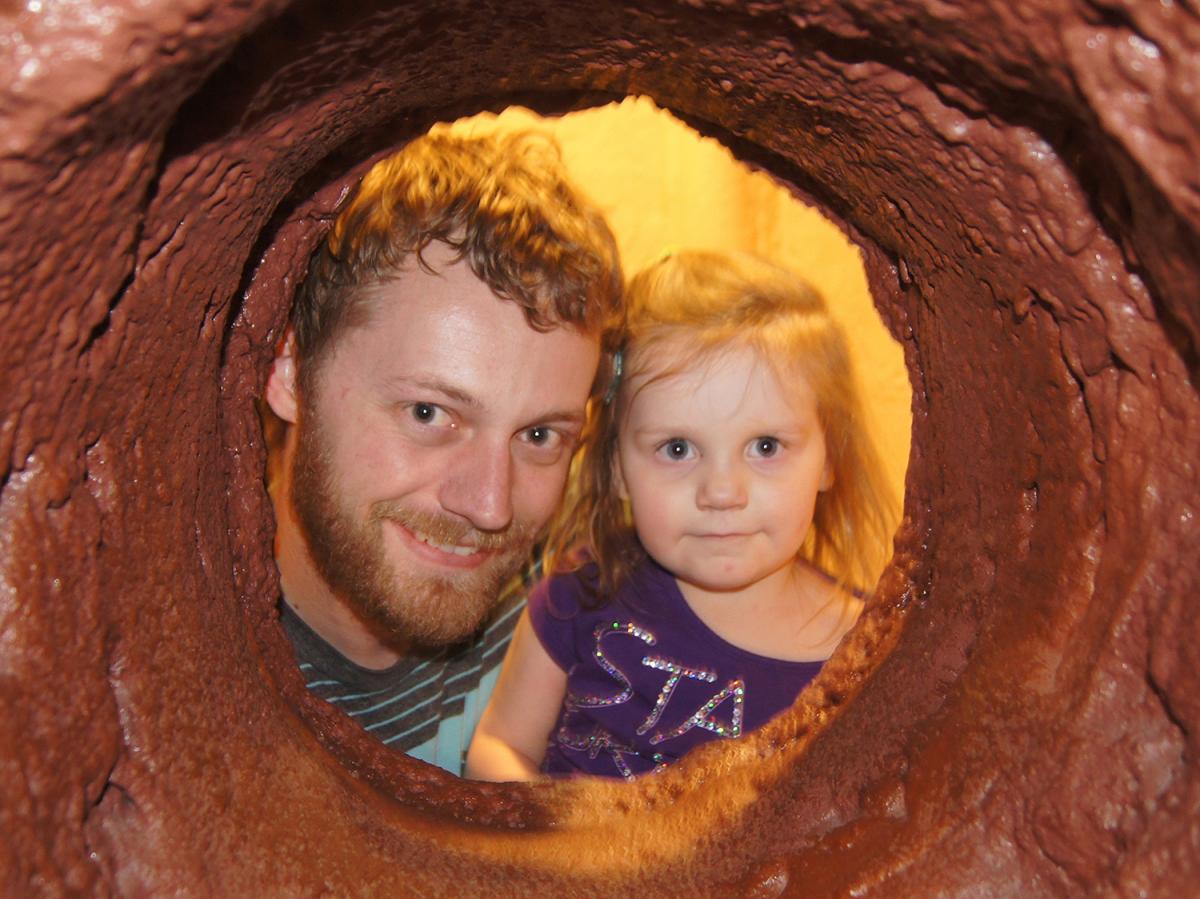 How is Treehouse keeping everyone healthy?
Treehouse Admission Policies during the COVID-19 Pandemic
Adopted by the Treehouse Board of Trustees on Monday, October 10, 2020
    In reopening Treehouse Children's Museum during the current pandemic, the Treehouse Museum staff and Board have taken cleaning and disinfecting measures above and beyond their normally robust efforts in order to ensure a safe and healthy facility for families. Treehouse Board and staff have added a Day Janitor position to ensure that cleaning protocols are carried out correctly, that other staff are trained in disinfecting procedures, and that cleaning and disinfecting happens continuously during operational hours.
    Board and staff are limiting the number of children and adult visitors in the nearly 30,000 square foot facility to only 70 during a two-hour admission block to encourage super safe distancing between families. A half hour "cleaning close" period between each admission block time is scheduled to allow staff to trade out props for fresh, disinfected ones for the next visitors, and to disinfect all touch points, including handles, railings, counters, table tops, rest rooms, and water bottle filling stations.
    The Treehouse Board and staff acknowledge that they are partners with caregivers in keeping children and adults, including parents, grandparents, and staff, safe. The Board and staff ask caregivers to verify that their child is well and able to visit the Museum each time they come. If a child is sick and has a fever, or a runny nose or upset stomach, caregivers are asked to keep the child at home. Caregivers are also asked to keep children at home if someone in the family is ill. Treehouse staff will happily provide refunds of any admission fees or reschedule visits as necessary if caregivers contact the Museum by phone or email (801-394-9663 or treehouse@treehousemuseum.org) a day in advance about the need to cancel a reserved ticket time.
    All visitors are required to wear masks at the Museum. Caregivers are asked to wear a mask correctly and help children ages 2 and up wear their own  masks as per the current CDC guidelines. Prior to visiting Treehouse parents should help their children understand why it is important to wear masks right now. Children might have fun choosing a mask to wear and even decorating it. If a young child takes off their mask during the visit to Treehouse, parents are asked to make sure their family is super at socially distancing from other families. We understand that not all children are able to wear masks for a variety of reasons and ask caregivers to email or call prior to a visit if that is an issue for their child (treehouse@treehousemuseum.org or 801-39-9663), so that staff are alerted and can help other visitors understand the situation. Parents who ask for a mask waiver for a child are still required to wear a mask themselves and to ensure that their child and their family are healthy and staying at least 6 feet from other families.
    Treehouse has a hospital grade air filtration and air circulation system, but requires masks because the CDC has stated that wearing a mask is the best preventative measure against the spread of COVID-19. Treehouse staff will be wearing masks, too, and wearing gloves when cleaning or when handing materials to visitors, and staff have their temperatures monitored as part of a daily staff wellness check.
    Adult caregivers must remain with their children and keep the family group together at all times during a visit. Socially distancing from other families is very important and only one family should be in each small house exhibit at a time. Staff will remind families of our reopening rules and suggest other activities if needed until an exhibit is available to explore.
    
    Each family visiting Treehouse with reserved timed tickets will receive a Superhero Box with materials only they will use as they move through the exhibits. The items in the Box, including superhero pencils and crayons, will go home with the family. Upon completing their visit and the Superhero Hunt activity in the box, children in the family will receive an activity booklet to take home.
    To make it easier for families to keep their hands – and the Museum – clean and healthy, Treehouse has installed 10 hand sanitizing stations throughout the exhibits, including one at the entrance and one at the exit. Families are required to sanitize their hands as they enter and exit. Of course, there are rest rooms on each level for frequent hand-washing.
    Treehouse has installed special Nanoseptic wraps on door handles, push plates, and elevator and exhibit buttons to help combat viruses and bacteria.
    Treehouse staff and volunteers will clean throughout the day with a child-friendly general purpose cleaner and microfiber cloths, and they will disinfect "touch points" at least 3 times a day with approved disinfecting commercial products. "Touch points" include handles, buttons, screens, wheels, levers, and table tops, playscapes, and more. A professional janitorial company will clean and disinfect the Museum every evening, focusing on rest rooms, the lobby, water bottle filling stations, railings, handles, and doorways.
    Props and toys will be disinfected as they appear in our special "Cleaning" baskets throughout the Museum during the day, and all props and costumes will be changed out twice during the day to ensure fresh sets for each timed block of visitors. All props will be disinfected each night. Treehouse currently has limited costumes in exhibits and will put out fresh, clean ones during the cleaning periods, as well.
    Treehouse Children's Museum's Board and staff believe in taking the most stringent precautions to stop the spread of germs and viruses such as COVID-19 and influenza and to protect the health and safety of children and adults. They recognize that parents and grandparents bringing children to the Museum are key in operating safely ask adults to encourage their children to wash their hands often during their visit, for at least 20 seconds, to keep their masks on in the correct way, to ensure social distancing from other families, and to teach children how to use a tissue to catch a sneeze, and how to cough into an elbow, even with a mask on.
    
    The Board and staff will review on a daily and weekly basis how well families are following these Treehouse policies. The Board will continue to review on a month by month basis whether it is feasible and advisable to continue operating as an interactive museum during this pandemic. If it becomes necessary to close the Museum because of health and safety concerns, the Board and staff will do so with speed and dispatch with the goal of reopening at a future date.
We are taking serious precautions to stop the spread of germs and viruses, but parents are the key and should encourage their children to wash their hands often, for at least 20 to 30 seconds, keep their masks on in the correct way, ensure social distancing from other families, and learn how to use a tissue to catch a sneeze, and how to cough into an elbow, even with a mask on. Let's stay healthy together!
Does Treehouse accept cash and checks?
Treehouse does not accept cash or personal checks for admission, memberships, events, or retail purchases at this time. Treehouse accepts Visa, MasterCard, American Express, Apple Pay, and Discover cards.
May I bring my stroller inside?
Yes, but we ask that strollers be parked in our coat and locker area off our lobby. This is due to space constraints in the exhibits and to maintain wheelchair accessibility. Exceptions are made in the cases of twins or triplets, sleeping babies, and medical conditions of a parent or grandparent. Just speak to the Cashier at our Welcome Desk about your needs and we are happy to help. The Cashier will provide you with an elevator code, too.
Is the Museum wheelchair accessible?
Yes. Almost all our exhibits are accessible by wheelchair. There is an observation landing at the top of the tree that is wheel-chair accessible. Treehouse has an elevator to the second level and will provide a code upon request. (Our elevators are locked for children's safety.) Treehouse also has two wheelchairs that are available for loan to guests who may need them.
How long does my admission last?
Timed Tickets to Treehouse are valid for a two-hour period and guests must exit during the cleaning closure.   Purchase Timed Admission Tickets in Advance of Your Visit
May we eat our lunch in the Museum?
Sorry, Treehouse doesn't have a lunch room, and we don't allow food or drinks, except water, into our exhibit areas. This is part of our effort to keep Treehouse a clean facility and a healthy environment for our visitors with food allergies. We also care for donated collections and keeping food away from these is important. There are a number of restaurants in the Junction within easy walking distance of Treehouse and many have children's menus. Ask at the Welcome Desk for suggestions. We are just blocks from two municipal parks if you'd like to picnic during good weather. During the summer, Treehouse has benches and tables outside in our Shade Garden where families can have a snack or a quick lunch.
May we open birthday gifts inside the Museum?
Our exhibit spaces are open to all guests, so opening presents in those spaces is not allowed. Learn more about Treehouse Birthday Parties.
May I drop my children off at Treehouse with my teen babysitter?
All children, ages 1-17 years, must be accompanied by an adult who is 18 years or older during their visit to Treehouse.
May I visit without any children?
Yes, adults are welcome to visit with prior arrangements. Adults, including special needs adults, can be accommodated just by calling 801-394-9663 or asking for a Manager when you arrive at the Welcome Desk.