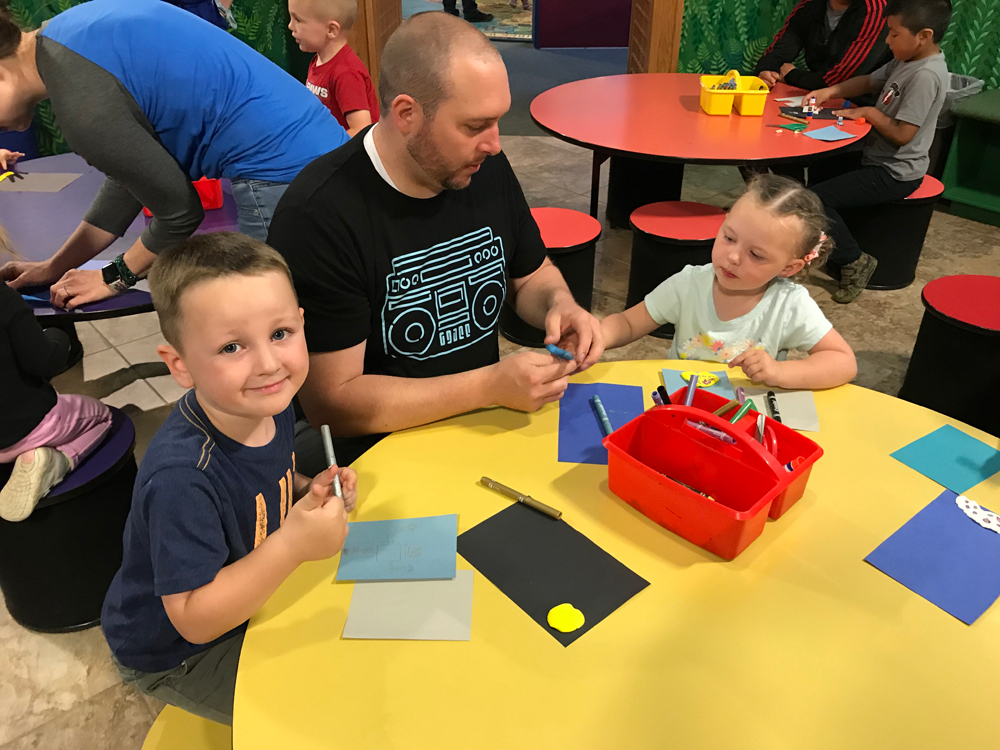 Get Your Admission Tickets to Treehouse
Treehouse offers two timed admission sessions to choose from Tuesday through Saturday: 10 a.m. to 1 p.m. and 1 to 4:30 p.m. Timed Admission Tickets can be reserved for the date and time block you wish prior to visiting Treehouse, to make checking in much faster.  Admission can also be purchased at the door. Members can reserve free tickets in advance, too.
Please note that children must be supervised by their grownups at all times during a visit to Treehouse and that adults must certify that all members of their group are well and able to enjoy the Museum. Treehouse is for children and requires that children be accompanied by an adult 18 years or older. All adults and teens must be accompanied by a child. Remember that one time events, free days, On Track to Reading programs,  Friday Family Frolics, and classes must be reserved under Special Event Tickets.
For details on our admission policies and how we make Treehouse accessible to all families, please go to Access Treehouse under Learn Together on our menu.
Reserve Special Event Tickets
Treehouse offers fun daily programs that are included in your admission tickets. But, we also offer special programs and parties that require an event ticket, rather than a general admission ticket because they have limited capacity.  These special events include authors and illustrator talks, performing artists, Storybook Parties, and Fairy Tale Balls.  RAMP Days, which are three, free community days that take place in the summer, require a special event ticket for the time slot you prefer. Please remember that both children and adults need their own Event Tickets. Getting Event Tickets in advance is the only way to guarantee your family will be able to attend when we might reach capacity.