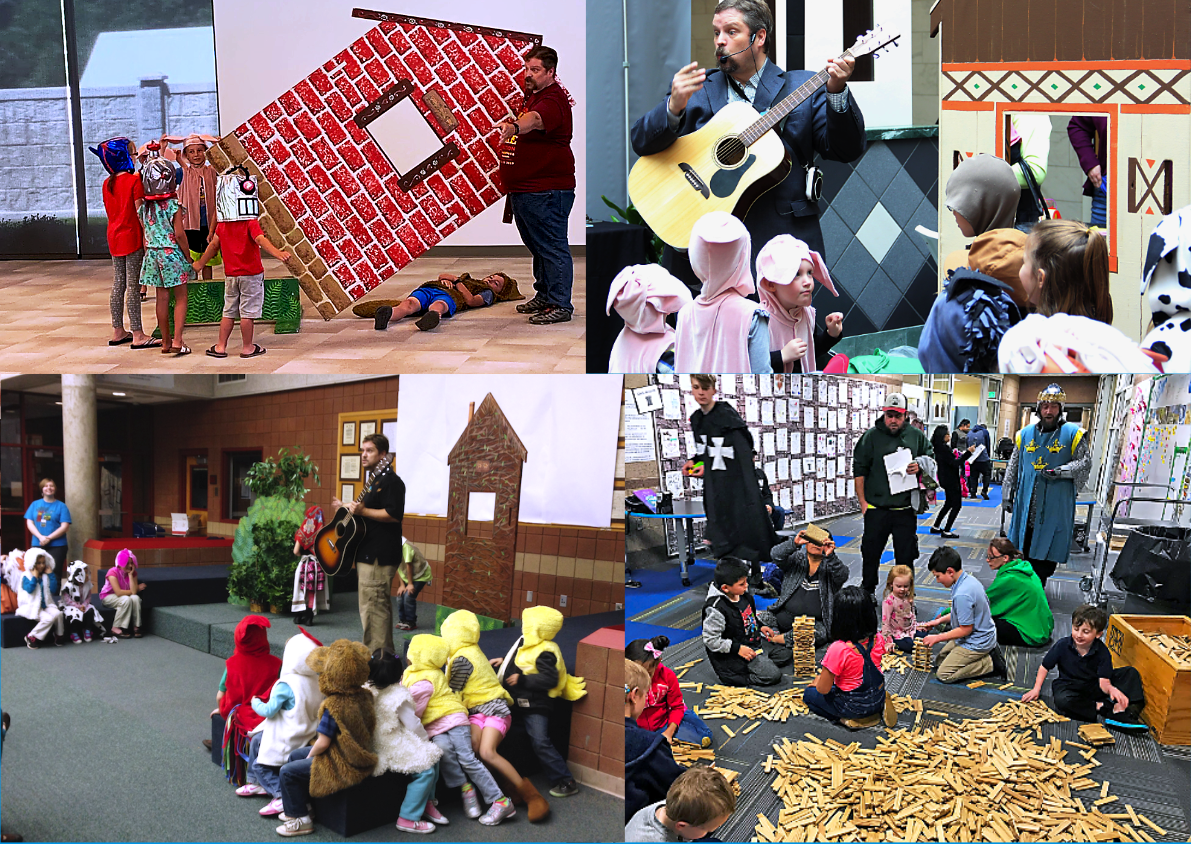 Bring Treehouse to Your House (or Your School)!
Treehouse Museum can now bring our wonderful storytelling experiences to your school or site this summer on Tuesdays or in the evenings. Our Treehouse Teachers are ready to offer an interactive, 45 minute program for groups of 10 to 50. They can also provide an extended program that includes an art activity tied to the stories they'll share.

Treehouse Outreach is Ready to Roll!
Thanks to our friends at Young Subaru, the Stewart Education Foundation, and the Utah Division of Arts and Museums, Treehouse now has wheels. This summer and fall Treehouse can help children Step into a Story® through stories, plays, art projects, and music almost anywhere.
Treehouse has programs designed for Preschool and Kindergarten classes, and for first, second, and third grades. The cost is $400 per group (plus an additional $150 if you'd like the art activity).
Celebrating a birthday or hosting a family outdoor event? Treehouse can bring a costumed character and a storyteller to your backyard and share a story, an activity, and bring a book for each child. The cost for a 45 minute Treehouse Party visit is $300.
To schedule Treehouse at your house or cool school, contact Treehouse by calling 801-394-9663 x 2 after May 1, 2021.