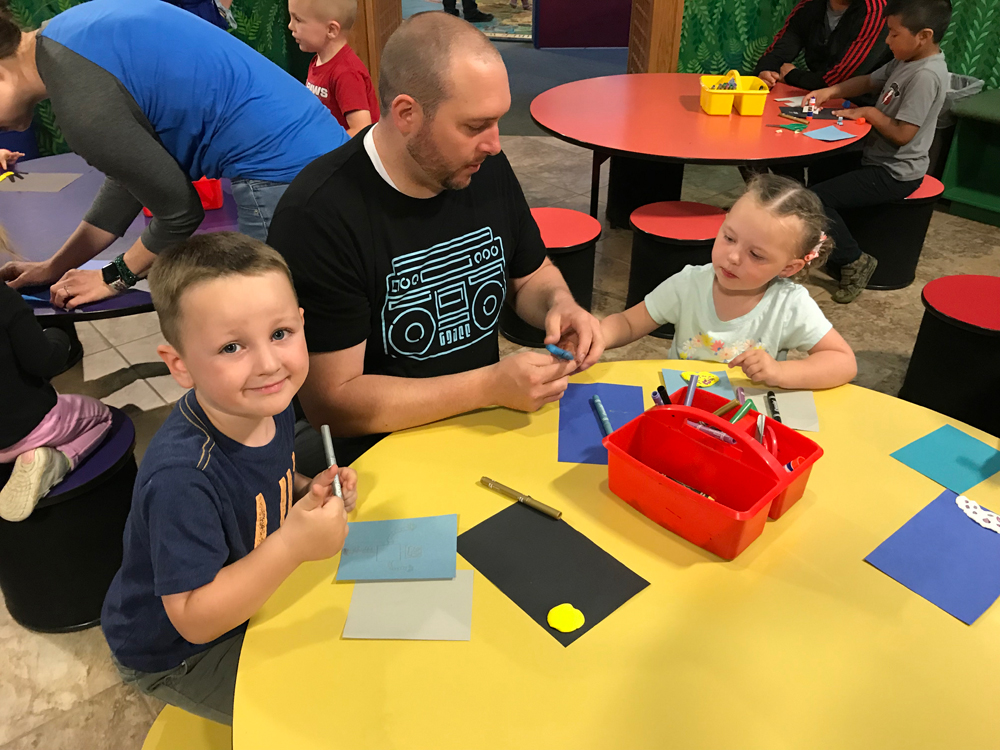 There's Always Something Growing On
Every day at Treehouse Treehouse staff invite families to join us for our famous ParticiPlays® in the Simmons Storybook theater or PaticipatoryStories in some of exhibit galleries. Some of children from the audience have the opportunity to help retell favorite fairy and folk tales.
In our Art Garden, every afternoon you'll find an art activity based on a children's book that your family can do together. Parents are welcome to create their own artwork, too.
These daily family programs are included with admission.