Treehouse's Two Discount Admission Programs are not offered currently. They will resume in October 2021.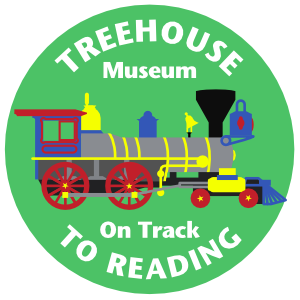 On Track to Reading
Mondays from 10 a.m. to 3 p.m. October through May.
 Reduced Admission for pre-school Children (ages 1-5) is only $4, and Adults (ages 18+) are only $2. On Track to Reading is not held on Labor Day, Mondays during Winter or Spring school break for the larger school districts in our area, MLK Jr. Day, President's Day, Memorial Day (when Treehouse is closed), or in the summer, June through August.
Learn more about Family Literacy Programs at Treehouse
Alphabet Soup
Friday nights from 6 to 8 p.m.
 Reduced Admission of $4 for Children (ages 1 to 12), $2 for Youth (ages 13 to 17), and $2 for Adults (ages 18+).
Learn more about Family Literacy Programs at Treehouse
Treehouse is currently not offering group discounts or tours. Tours will resume in September 2021.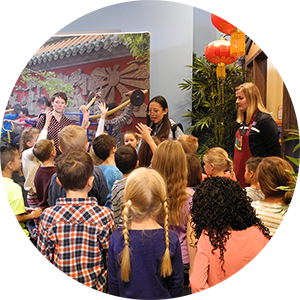 Scheduled tours, that offer a discounted admission, are available to schools (public, private, and charter), preschools, after school groups, scout groups, church groups, Home School groups, and others. The length of the visit is limited and activities just for the group are provided. Reservations for group tours must be requested at least three weeks in advance. A minimum of 15 paying children is required and even member children pay the discounted group and field trip admission.