Friday September 23, 2022
10:00am to 4:30pm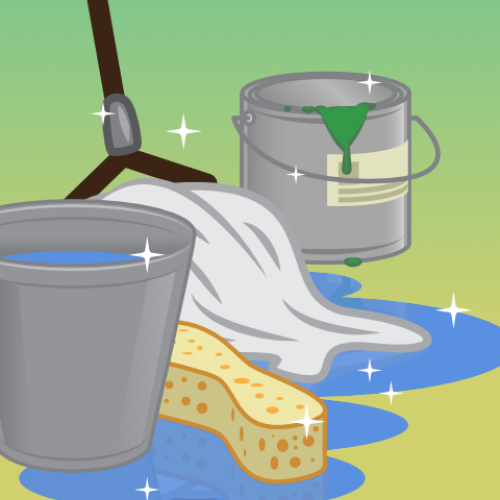 Cleaning Close Down
Treehouse is closed every year in September for our annual deep cleaning. We dust and wash our giant tree, which is a huge project involving acres of plastic sheeting and lots of hoses and spray wands. We strip and then add 7 to 10 new coats of wax to our 3 giant floor maps. We touch up paint throughout the Museum, install new exhibit pieces, check our HVAC system and its air filters, pressure wash our sidewalks (and we have lots of sidewalk), clean our offices and storage spaces, and, finally, have our carpets and tile deep cleaned. That's a pretty big list! The Deep Clean Closure ensures that Treehouse stays clean and shiny for our most important visitors – our children!
In 2022 this project will span from Monday, September 5 until Monday, September 24.
We will reopen with our first On Track to Reading Program of the school year on Monday, September 26.