Calendar View
Primary tabs
Mar
18
2019
A Family Literacy Program for younger children, On Track features story and song activities at 10:30 a.m., 11:15 a.m., and 1:00 p.m. There is also a discounted admission for young Children (ages 1-5), of $4.
Mar
22
2019
The March Treehouse Troupe show is a wonderful retelling of the Rumpelstiltskin tale in the style of the classic comedy of the Marx Brothers, guaranteed to make you laugh your socks off! Troupe shows are free for members, and everyone attending will need a ticket.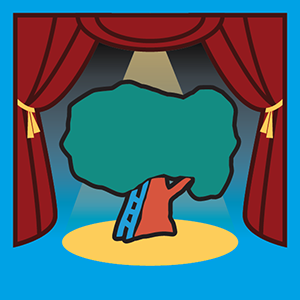 Focusing on a different letter of the alphabet each week, this program features a craft and theater activity, and a discounted admission price of $4 for Children (ages 1-12) and $2 for Youth (ages 13-17) & Adults (ages 18+).