Calendar View
Primary tabs
Nov
11
2019
A Family Literacy Program for younger children, On Track features story and song activities at 10:30 & 11:15 a.m., and movement fun at 1 & 2 p.m. There is also a discounted admission for young Children (ages 1-5), of $4.
It's an "If You Give a Mouse a Cookie" Party at Treehouse with acclaimed children's book author Laura Numeroff. Meet Laura and hear her talk about her many books in the Simmons Storybook Theater, play some mouse and moose games around the Museum, and enjoy – what else – a cookie or a muffin and some milk in the Art Garden, too. Books by Laura will be for sale at Treehouse that night, but you can bring up to three of your favorites from home to have signed, if you'd like.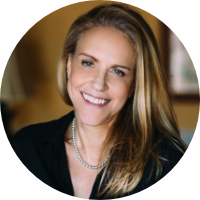 Nov
15
2019
Focusing on a different letter of the alphabet each week, this program features a craft and theater activity, and a discounted admission price of $4 for Children (ages 1-12) and $2 for Youth (ages 13-17) & Adults (ages 18+).