Treehouse Supports the Blue Star Program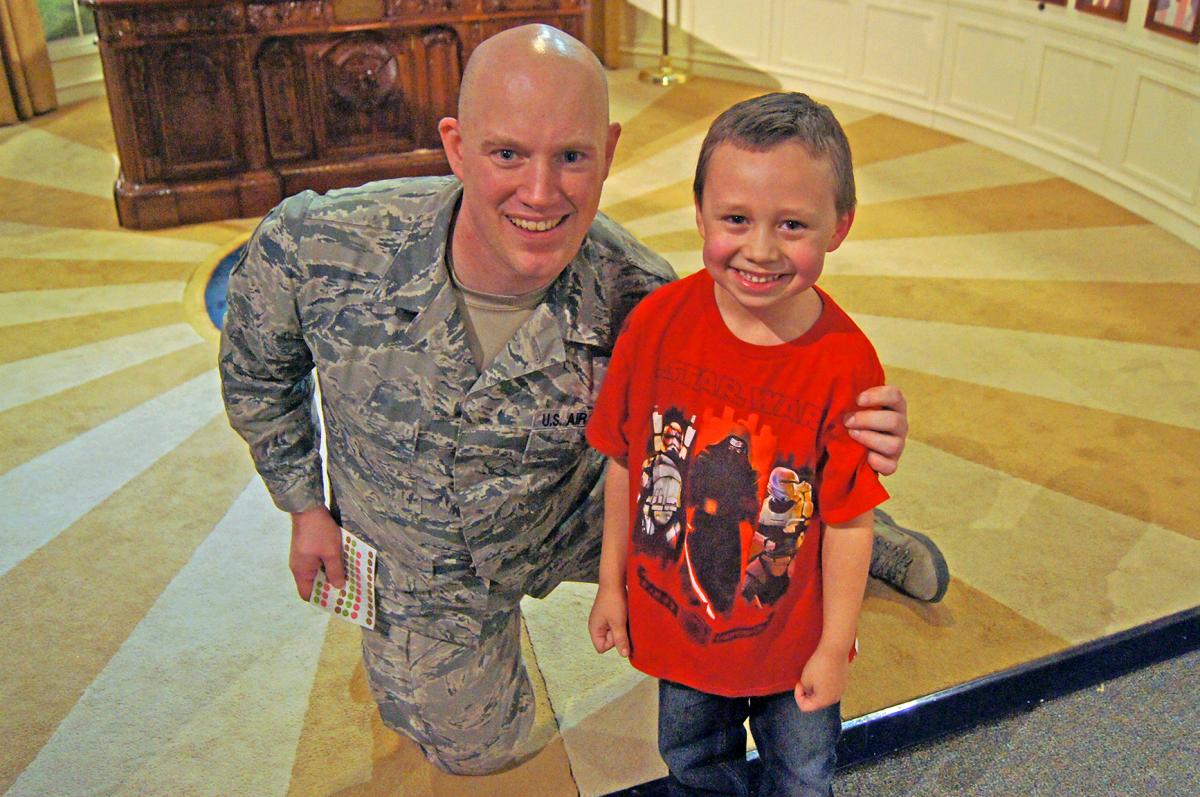 For ten years Treehouse has been a Blue Star Museum, offering free admission for active duty military families from Memorial Day through Labor Day. This year free admission starts on May 18, Armed Forces Day. The program is a wonderful way to thank our service members and their families for the sacrifices they make for us every day.  Active Duty Military families can come as often as they wish to Treehouse during the Blue Star Program period.
The free admission program is available for those currently serving in the United States Military – Army, Navy, Air Force, Marine Corps, Coast Guard – as well as Reserves and National Guard, and up to 5 members of their families. Qualified members must show a Geneva Convention common acmes card, DD Form 1173 ID card (dependent ID), or a DD Form 1173-1 ID card for entrance into Treehouse. A family member of active duty military may include a spouse or child, aunts, uncles, or grandparents. The active duty military member does not have to be present to use the Blue Star Admission too Treehouse. Just bring the required ID forms for family members.
If you are a veteran, Treehouse offers free admission on May 18 (Armed Forces Day), May 25 (for Memorial Day since Treehouse is closed on May 27), and Veteran's Day on November 11.