Let's Celebrate Kindergarten!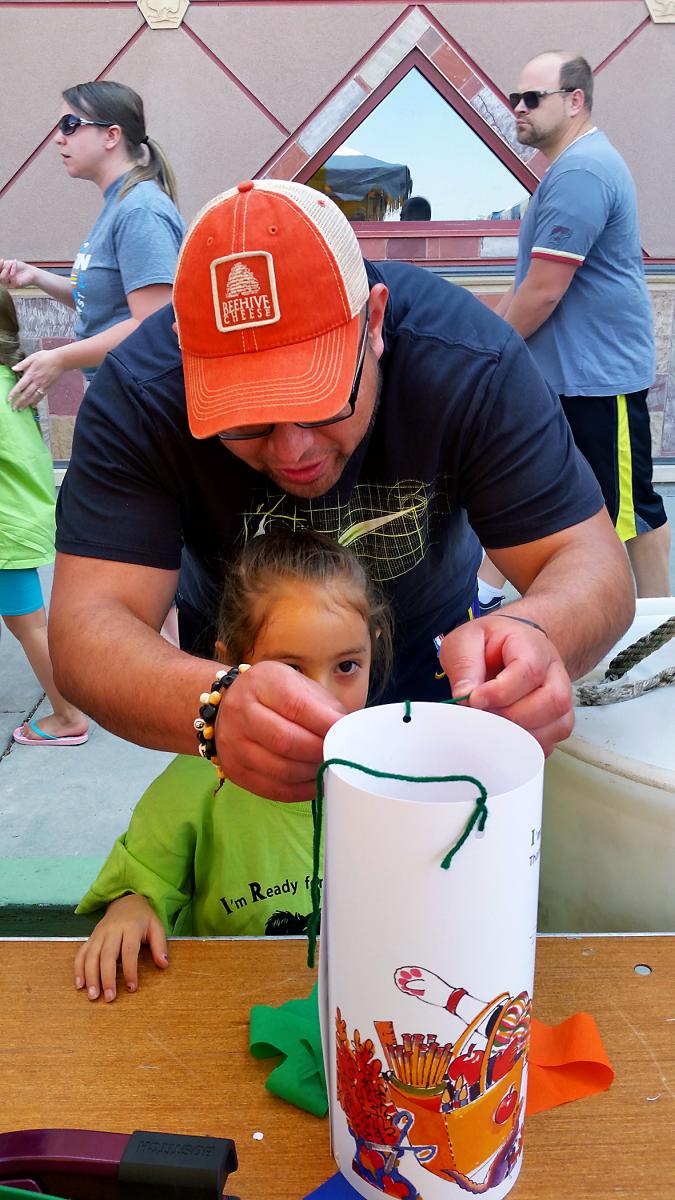 Join us on Saturday, August 4 for a giant party to celebrate being ready for the start of Kindergarten! The fun takes place outside Treehouse Museum from 10 a.m. to 2 p.m. in tents on our plaza, and then inside Treehouse until 5 p.m. And, thanks to a grant from RAMP, it's all free. Families whose children received the Treehouse produced "Get Ready for Kindergarten with Miss Bindergarten Activity Book" through their school when they registered for Kindergarten, and who are using the materials during the summer to practice important skills, are especially invited to join us. We'll have games, crafts, music, juggling, and magic shows. Children and adults attending can even meet the world's most famous Kindergarten teacher, Miss Bindergarten, AND her award-winning children's book author and illustrator, Ashley Wolff.
Ashley and Joseph Slate, the creators of the Bindergarten books, agreed to allow Treehouse to use Miss Bindergarten and her students, without any fees, as the characters in the Museum's Activity Book back in 2013. Ashley even created new art for the Activity Book and suggested ways to give it even more the look of a children's book you would want to pick up and read and use.
Initially funded by the Utah Legislature, Treehouse has printed and distributed more than 52,500 copies of high quality, tested materials to parents of children entering Kindergarten in all 9 districts in Northern Utah over the last five years. The goal of the effort is to provide parents with fun and easy-to-use tools to be their child's first teacher, ensuring their child is ready for the start of formal schooling. Parents, Kindergarten teachers, and children love the materials that focus on playful games for families to do together, rather than on computer screens or worksheets.  
If your family didn't receive a copy of the materials through your school or you are a Kindergarten teacher or a principal who is new to the program, you can purchase a copy of the materials for only $8, which include Treehouse's "Get Ready for Kindergarten with Miss Bindergarten Activity Book", a paperback copy of the children's book, "Miss Bindergarten Gets Ready for Kindergarten"by Joe Slate and Ashley Wolff, and a cute cinch bag. For more information about the Kindergarten Celebration or about the readiness materials, please call Lynne or Audrey at 801-394-9663 or email us at education@treehousemuseum.org.
You can read more about Treehouse Museum's Community Literacy Efforts by clicking this link.